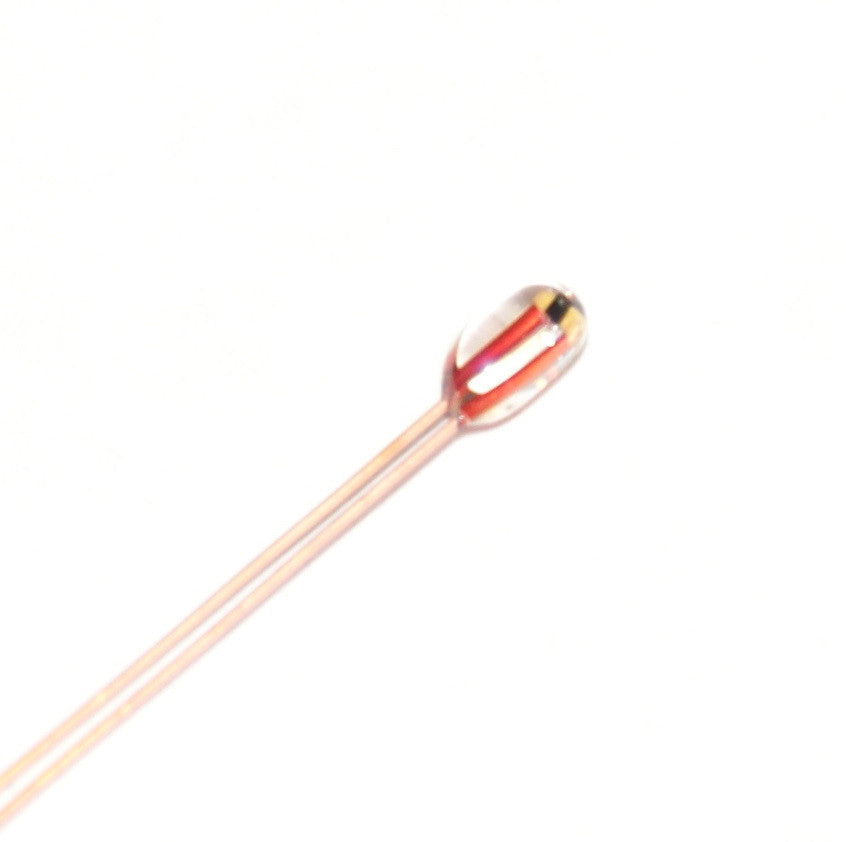 UltiMachine
Thermistor 100K
This thermistor is used for measuring the temperature of the RepRap extruder.  By default, this thermistor also includes two pieces of 2.5" long PTFE sleeving, to help protect the delicate wire leads.
The default thermistor table in RepRap firmware is fairly close in the used temperature range. Custom
thermistor table for firmware here
.
Manufacturer Part No. B57560G104F,
datasheet here
.
Features include:
~Glass-encapsulated, heat-resistive and highly stable
~For temperature measurement up to 300 °C
~Fast response
~Leads: dumet wires (copper-clad FeNi)
---
Share this Product
---
More from this collection